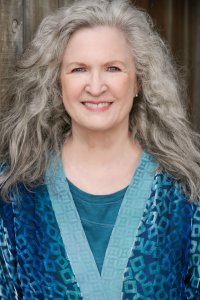 Catherine "Cate" Eranthe is a San Francisco native and a California-licensed attorney admitted to practice in the United States District Court for the Northern District. She has over 20 years of complex discovery and litigation experience. Ms. Eranthe has handled chapter 7 and chapter 13 bankruptcies from initial filing through discharge.
She works out of her San Rafael office and represents Alameda, Marin, San Francisco and Sonoma consumers and small businesses in their bankruptcy cases. She also counsels and represents individuals and small businesses that owe the IRS over $15,000. In addition she handles select debt defense and settlement cases and evaluates and counsels on student loans.
Ms. Eranthe promises prompt relief from creditor harassment and is committed to working with you to understand your needs and accomplish your goals.* She will evaluate your particular circumstances and make the best recommendations possible for your situation. Whether it is a bankruptcy filing, a debt workout or a income based repayment plan, she is there working with you through the entire process to make it go as smoothly as possible.
Interests and Activities:
Member California State Bar Association
Member ABA Bankruptcy and Insolvency Litigation Committee
Former Member ABA Business Torts Litigation Committee
Former Member ABA Mass Torts Litigation Committee
Member Bay Area Bankruptcy Forum
Former Member Cognitive Development Society
Former Member Cognitive Science Society
Member National Association of Consumer Attorneys
Member National Association of Consumer Bankruptcy Attorneys
Guest lecturer Golden Gate University
*This is not a promise of a particular outcome.